Social media is extremely noisy these days. So many people are on it. Everyone is bidding for your attention wanting you to buy their product or service.
Many brands are becoming frustrated with social media due to the fact that they're unable to create enough attraction with their target audience. 
In order to stand out from the crowd, you  have to diversify your mix. I'm talking about diversifying your content, your approach especially on two of the largest social platforms such as Facebook and Instagram.
Do the opposite of everyone else.
Most brands are still bidding for consumer attention in the feed. Whether it's a Facebook business page, Facebook personal profile, or Instagram profile. Traditionally and especially since the early days or social media it has always been about striving to create attention in the news feed.
The news feed is cluttered. Saturated. Boring.
There is far too many people and brands who are trying hard to capture audience attention but are failing at it. 
Leveraging Facebook/Instagram Stories
Leveraging Facebook & Instagram stories is one of the best ways to diversify your content mix. Even stand out from the rest of the sheep in the social media space (and there's a shit on of them out there).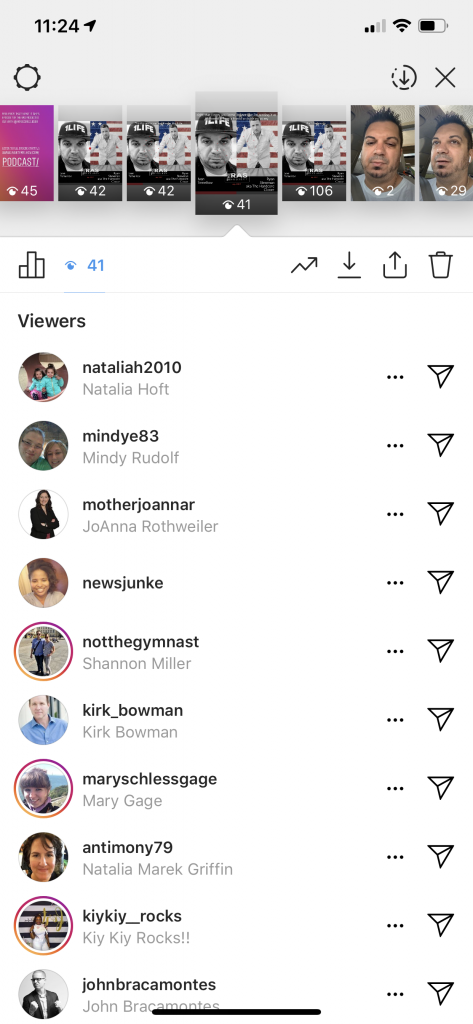 Facebook and Instagram stories is where personally I've seen the most amount of success. Success in brand development, exposure, relationship building, and lead generation amongst a few. It is quite a bit different than the traditional social media feed although it's great for many reasons I already mentioned.
Tips on how to utilize Facebook/Instagram stories.
One of the main reasons why so many brands are afraid of stories these days is because it creates too much transparency. A lot of brands still feel uncomfortable in sharing so much of what happens behind closed doors.
This is in part what consumers are looking for though. They are interested in seeing how a brand operates especially when they become interested in engaging with them.
Here are a few tips you should explore for Facebook/Instagram stories.
Focus on storytelling. Don't be afraid to share about your day or experiences!
Give people value in your subject matter expertise.
Be consistent in your stories. That's really with everything!
Use pre-recorded videos or video snippets. I do a lot of this with my podcast The RAS Project. 
Craft content that pertains to you and allows people to get to know you. 
Be funny, humorous. Nobody likes dull stories. 
The future ahead resides in Facebook and Instagram stories. It still isn't too late to start exploring them further and build a more authoritative brand. 
Are you stuck in the traditional social media herd? Let me help you stand out!