THE END! Mission Accomplished.
It's the last day of 2019. Many people are seriously worried about their New Year Resolutions. I'm not going to lie. Alike many others, I too set some goals for 2019 back on December 23, 2018. You see, I was never really a goal setting type of guy. Not that I don't have any goals but rather I wasn't the type of person that I would actually take the time to write them down.
I talked a little about this in Episode 028 of my podcast The RAS Project. You can watch it below.
I never used to write down my goals until in late 2018 as I mentioned above. There's something about writing your goals down though that truly makes you a lot more conscious about fulfilling them.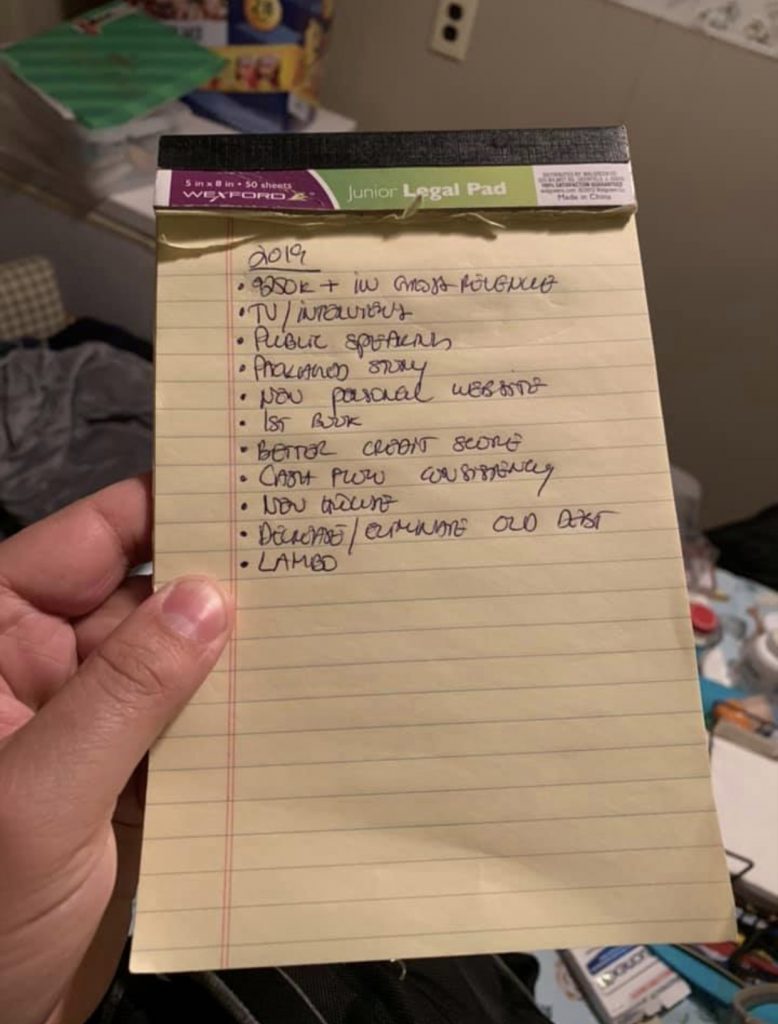 It works and is well worth the time investment to write down your goals. Here is what my 2019 goals looked like in further perspective.
$250k+ in annual gross revenue with my human marketing agency Razor Sharp Digital.
TV/interviews.
Public speaking.
Packaged story.
New personal website.
1st book.
Better credit score.
Cash flow consistency.
New house.
Decrease/eliminate old debt.
Lambo.
That's quite the tall list but I will gladly say that I accomplished about 50% of those goals.
Am I happy about the result? NO! Definitely not. Am I happy with the effort I put forth? F*CK YES!
In this upcoming year, I'm going to be even more focused than I was in 2019. The things I was unable to accomplish in 2019 I'm going to finish out in 2020.
In May 2020 it will be 4 years since I started my business Razor Sharp Digital. Definitely a milestone worth celebrating especially since only about 96% of entrepreneurs make it in a 5 year period. 
Initiative! Action.
This is what I am solely focusing on in 2020. In 2019 I focused on simply being more actionable, executing on the things that matter to me and my business. It was quite fruitful and helped me accomplish quite a few things.
In this upcoming year, I am striving to do a lot more of what I did in 2019 that focuses on Mind, Body, Soul. Having these three things in tune will most definitely help me become a better human being, better father, better husband, and of course better entrepreneur. 
Happy New Year to all of you!
Always remember…NEVER STOP TRYING!
[wpdevart_facebook_comment curent_url="https://www.ivantemelkov.com/my-2020-rule/" order_type="social" title_text_color="#000000" title_text_font_size="22" title_text_font_famely="monospace" title_text_position="left" width="100%" bg_color="#ffffff" animation_effect="random" count_of_comments="5" ]